WE ARE YOUR PREMIER
DUCK FOOTBALL
PARKING FACILITY


The Closest Spaces You Can Reserve
Reserved season and gameday parking spaces directly across the street from Autzen Stadium.

Football Season RV Parking
Contact boyscoutstroop282@gmail.com to reserve a season RV space. Now taking reservations for single weekend RV spaces for the North Dakota (Sept 5), Ohio State (Sept 12), and Hawaii (Sept 19)


Taking Reservations for 2020 Season
Come join us by locating your space today, click on the link below to see what's available. In the event the season is cancelled patrons will be refunded parking fees.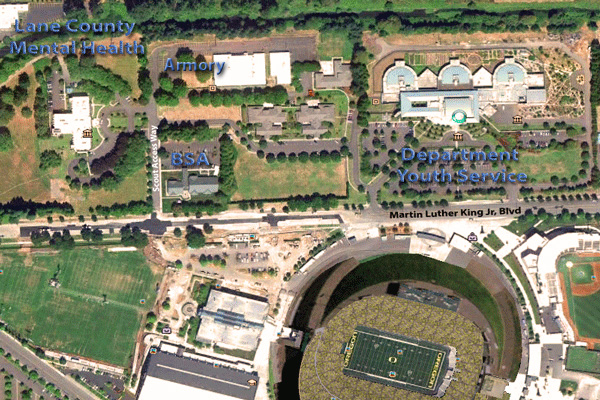 HERE'S HOW YOUR RESERVATION BENEFITS THE COMMUNITY!




The proceeds from your parking payment are shared among the many organizations that participate in the service. You are directly affecting the community as these funds are used by Lane County Mental Health, The Department of Youth Services, School Band Programs, Oregon Trail Council Boy Scouts of America and Boy Scouts units to develop the many programs they offer to the community.




PARKING UPDATE July 1, 2020




UPDATE ON SEASON RESERVED PARKING

We are still waiting for the official word on what the football season will look like for our fans. If you don't get tickets or the season is shortened we will reimburse those who have paid. For a shortened season the reimbursement will be pro rata based on number of games.




PARKING OPTIONS




We offer several parking options to provide you the best options and experience. We currently have space in three locations offering grass or pavement parking, tailgating opportunity and game day parking.