WE ARE YOUR PREMIER
DUCK FOOTBALL
PARKING FACILITY


The Closest Spaces You Can Reserve
Reserved season and gameday parking spaces directly across the street from Autzen Stadium.

Football Season RV Parking

Good news for 2021
All current season reserved parking patrons will be grandfathered their space(s) for the 2021 season regardless of how many games you attend in 2020 or if you elect to opt out for 2020.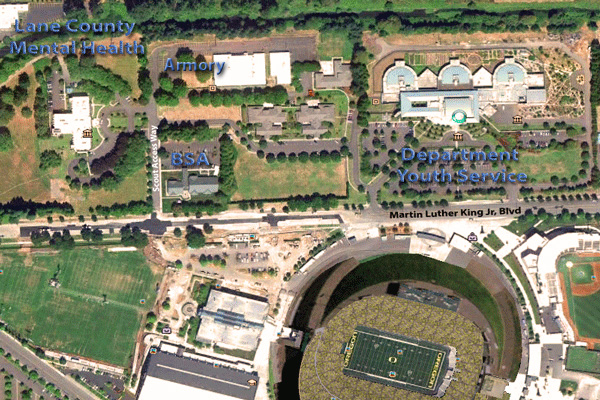 HERE'S HOW YOUR RESERVATION BENEFITS THE COMMUNITY!




The proceeds from your parking payment are shared among the many organizations that participate in the service. You are directly affecting the community as these funds are used by Lane County Mental Health, The Department of Youth Services, School Band Programs, Oregon Trail Council Boy Scouts of America and Boy Scouts units to develop the many programs they offer to the community.




PARKING UPDATE July 31, 2020




UPDATE ON SEASON RESERVED PARKING

The PAC 12 has announced a new 5 game PAC 12 only schedule starting September 26th with a home game against Colorado. We are still waiting for the official word on what the football season will look like for our fans. The Athletic Department told us today that they hope to have an answer by August 15th. It is likely that if there are fans in the stands it will be limited at least to begin with to not more than 20% of capacity.




PARKING OPTIONS




We offer several parking options to provide you the best options and experience. We currently have space in three locations offering grass or pavement parking, tailgating opportunity and game day parking.