WE ARE YOUR PREMIER
DUCK FOOTBALL
PARKING FACILITY


The Closest Spaces You Can Reserve
Reserved season and gameday parking spaces directly across the street from Autzen Stadium. No single game car parking sold/reserved in advance.

RV Parking - Friday through Sunday
Contact BoyScoutsTroop282@gmail.com or to be added to the wait list for 2023 Season (Single game RV reservations for 9/2, 9/16, 9/23, & 10/21 games opens May 1)

Game Day Parking - 6 hrs before kickoff
We have limited game day spaces on the DYS lot and a few curb jump spaces on the BSA lot. We have approximately 150 Game Day spaces on the LCMH lot and 90 spaces on the DDS lot.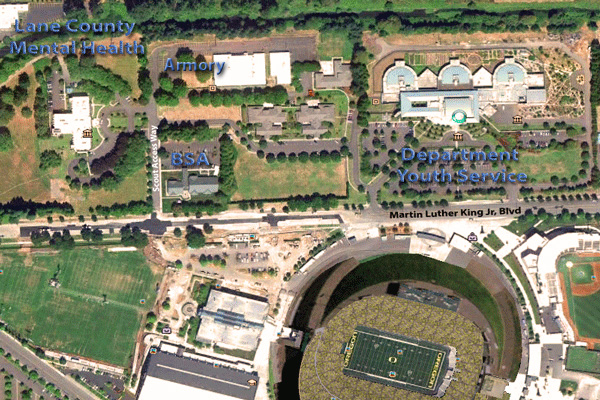 HERE'S HOW YOUR RESERVATION BENEFITS THE COMMUNITY!




The proceeds from your parking payment are shared among the many organizations that participate in the service. You are directly affecting the community as these funds are used by Lane County Mental Health, The Department of Youth Services, The Department of Developmental Disabilities, Oregon Trail Council Boy Scouts of America and Scouts BSA units to develop the many programs they offer to the community.




Single Game Parking Passes




Can I purchase a single game parking pass?

Single game parking passes are sold first come, first served on game days beginning when the lots open, 6 hours prior to announced game time. Lots are sold out approximately 2 hours before kick-off.

Please note there are no single game reserved ticket sales.




What can I take into the stadium




Fans are allowed to bring in reasonable amounts of food, plastic containers of beverages (sealed from the store), etc. as long as it fits in their CLEAR BAG. Plastic water bottles are allowed if they are empty. Click this link to read "Letter to Oregon Fans On Updated Home Events Protocols"

https://goducks.com/sports/2011/6/21/205174790.aspx#gamedayinfo