WE ARE YOUR PREMIER
DUCK FOOTBALL
PARKING FACILITY


The Closest Spaces You Can Reserve
Reserved season and gameday parking spaces directly across the street from Autzen Stadium.

Football Season RV Parking

Good news for 2021
All current season reserved parking patrons will be grandfathered their space(s) for the 2021 season, with the exception of the ARM lot. Due to a new construction project on the site of the old Armory Bldg we will be moving RV's and autos to other lots. The parkers affected will be notified separately.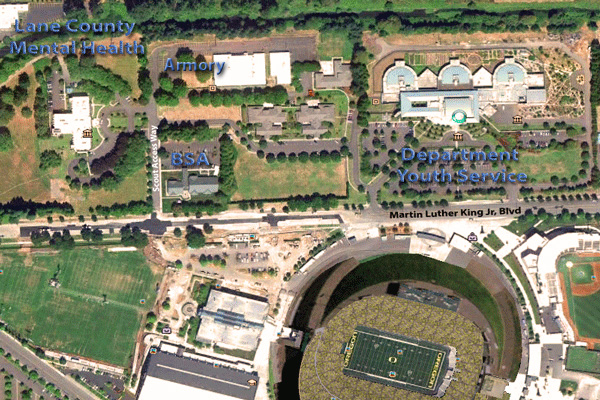 HERE'S HOW YOUR RESERVATION BENEFITS THE COMMUNITY!




The proceeds from your parking payment are shared among the many organizations that participate in the service. You are directly affecting the community as these funds are used by Lane County Mental Health, The Department of Youth Services, School Band Programs, Oregon Trail Council Boy Scouts of America and Boy Scouts units to develop the many programs they offer to the community.




PARKING UPDATE January 14, 2021




UPDATE ON 2021 SEASON RESERVED PARKING

At this time the University is planning for fans in the stands for the 2021 football season. This of course is subject to change as we move through 2021. We will be renewing season reserved parking spaces for 2021 beginning the first week in March. The renewal period has been delayed to upgrade our credit card processing backend and to get a season schedule. Parking spaces have been grandfathered from the 2019 season. We look forward to seeing you back at Autzen in 2021.




ARM Lot Parkers




Due to a new construction project on the ARM lot many of the RV's will be relocated on a gravel pad behind the LCMH building. These spaces may have improved satellite reception. The auto parkers will also be moving. All those impacted by this will be notified and accommodated during this Spring. Thank you for your understanding.