Gameday Parking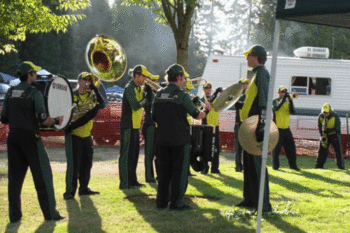 We offer gameday parking at the Lane County Mental Health (LCMH) lot located at 2411 Martin Luther King Jr. Blvd, the Department of Youth Services (DYS) lot located at 2727 Martin Luther King Jr. Blvd and the former Armory Lot at 2515 Martin Luther King Jr. Blvd .
Lot's will open to the public 4 hours prior to game kickoff, but in no event earlier than 7 am. Please take note that the UofO changes kick off times and the lot openings will be adjusted accordingly.
You must still abide by the Eugene City Ordinance 20615, which amended Eugene City Code 4.190 which states consumption of alcohol may not commence until 4 hours prior to kick off and must end at the conclusion of the game. This has been further amended for the 2021 season to 4 hours prior to kickoff.
Parking is offered on a first come first served basis.
There is no overnight or camping allowed in the gameday parking lots. All vehicles will be towed at the owners expense.
We do not offer gameday parking purchases in advance of the lot opening.
You may not reserve a space for your friends who will be arriving later. We recommended that you purchase season reserved parking spaces in the same lot.
See our rules-regulations and FAQ pages for complete details.