DYS Lot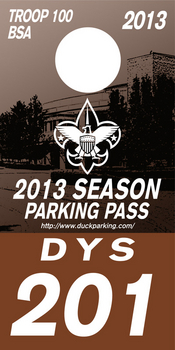 Parking for season reserved includes pavement spaces.
Your space is guaranteed for the season.
Autos, Pickups and SUV's only - No RV's, trailers or oversize vehicles.
Prices:
Season Reserved Price: $500.00.00 for the Regular Season Games - Pavement.
Note: Alcohol consumption is allowed on this lot as per Eugene City Ordinance 20392, which amended Eugene City Code 4.190. Alcohol is only allowed on gameday, starting 6 hours prior to kickoff and ending when the game is over. Violations will result in the immediate loss of parking privileges with no refunds.